The Right Reverend and Right Honourable Dame Sarah Mullally DBE was made a Dame Commander of the British Empire in 2005 for her contribution to nursing and midwifery. Prior to ordination, Bishop Sarah was Chief Nursing Officer in the Department of Health.
Bishop Sarah obtained a BSc and MSc from South Bank University and then studied at Heythrop College, University of London where she got her MA. She was awarded Honorary Doctorates of Science from Bournemouth University, University of Wolverhampton and University of Hertfordshire.
She trained for the ministry at the South East Institute for Theologian Education and served her first curacy at Battersea Fields in Southwark Diocese from 2001 to 2006. From 2006 to 2012 she was Team Rector at Sutton in Southwark Diocese. From 2012 to 2015 she was Canon Residentiary and Canon Treasurer at Salisbury Cathedral before taking up her current role in 2015 as Suffragan Bishop of Crediton in the Diocese of Exeter.
Bishop Sarah has continued her interest in the health service having been a non-executive director at The Royal Marsden NHS Foundation Trust and then at Salisbury NHS Foundation Hospital. She is a member of the Council at King's College London University and a Vice President of Hospicecare.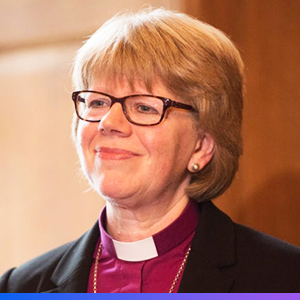 Lesley Bethell is Chair of the Welsh Government's Compassionate Cymru steering group.
She has retired and retains her interest in qualitative research with a special interest in healthcare and healthcare organisations, and a background in Sociology and Health Policy.
Lesley is also a Bevan Commission Advocate. In this role she represent the views of patients and the public and works with the Bevan Commission to improve services in Wales.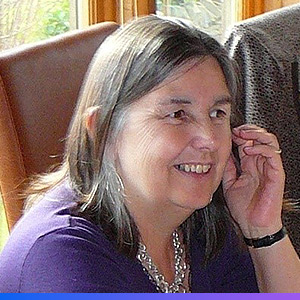 Simon Blake OBE is chief executive of the leading social enterprise, Mental Health First Aid England. Prior to this, Simon was chief executive of the National Union of Students (2015 – 18), and Brook, the young people's sexual health charity (2006 – 2015).
Prior to this he worked at the National Children's Bureau, where he held a number of positions including Assistant Director of Children's Development and Director of the Sex Education Forum.
Simon was Chair of Compact Voice (2007 – 2013), trustee and vice chair of the Black Health Agency (2004 – 2011), chair of Diversity Role Models (2011 – 2015) and vice Chair of Stonewall (2015 – 2021). He has written about all aspects of Personal, Social and Health Education, and been a long-time campaigner for social justice including the rights of LGBT people.
In 2011 he was awarded an OBE for services to the voluntary sector and young people. Simon is a Chartered Companion of the Chartered Management Institute.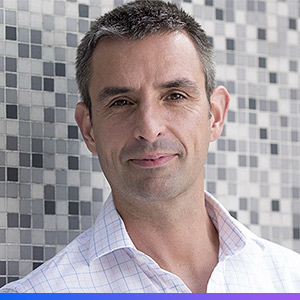 The Right Honourable Prof. Paul Burstow was the Liberal Democrat MP for Sutton and Cheam from 1997 until 2015. During his time in Parliament, he took a close interest in social care, mental health and ageing both as a backbencher and as a Liberal Democrat Frontbencher.
Following his re-election as MP for Sutton and Cheam in 2010, he was appointed Minister of State in the Department of Health in the coalition government. His responsibilities included care services, mental health, long term conditions and the elderly. As Minister he established the Dilnot Commission and was responsible for preparing the Care Act.
Since leaving parliament in 2015 he has developed a portfolio of roles. He was appointed Chair of the Tavistock and Portman NHS Foundation Trust from November 2015. Paul's interest in social care saw him also appointed as Chair of the Social Care Institute for Excellence in July 2017 where he worked to refresh the board of Trustees and develop the organisation's business strategy.
In 2018 Paul was appointed as the independent Chair of the Hertfordshire and West Essex Integrated Care System. In 2020 he became chair of the UK's largest mental health service provider charity, St Andrews Healthcare, where he continues to pursue his passion for improving mental health.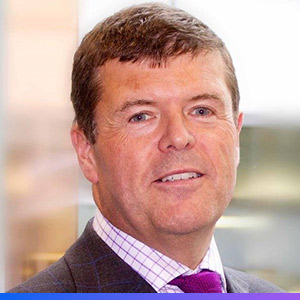 Lesley Goodburn has worked in patient experience and public and patient involvement for the last 10 years after a career in the customer service industry. She now works as Experience of Care Lead for Provider Improvement at NHS England NHS improvement. This involves working with NHS trusts to do organisational development diagnostics for experience of care looking at leadership, culture, and learning. Lesley also leads the Heads of Patient Experience (HoPE) Network.
Lesley has shared her personal story of the death of her husband Seth via a film, a play and educational resources that explores the journey through the 33 short and heart-breaking days where they were both thrust into a world of palliative and end of life care.
Through her personal improvement work, she aims to raise awareness of signs and symptoms of pancreatic cancer, improve psychological support for patients and families given a late terminal diagnosis and improve end of life care.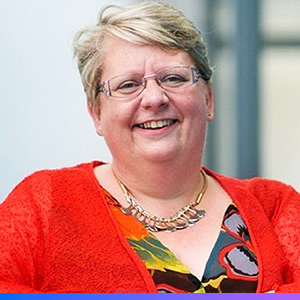 Dr Donald Macaskill is the Chief Executive of Scottish Care, the membership organisation of providers of care home and care at home/housing support services in Scotland.
Dr Macaskill sits on a number of Governmental strategic and policy groups and has a particular interest in human rights-based approaches to care and support, personalisation, bereavement and palliative care. He is the chair of the Working Group of organisations which has produced Scotland's National Bereavement Charter for Children and Adults.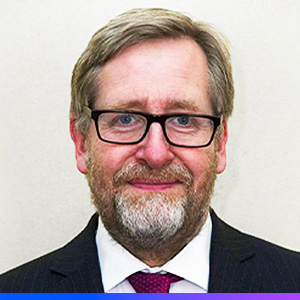 Professor Anand Menon is director of The UK in a Changing Europe and professor of European politics and foreign affairs at King's College London. He is also a member of the Lived Experience Advisory Forum supporting the UK Commission on Bereavement.
Before joining King's College London, he was a Professor of West European Politics, and founding Director of the European Research Institute at the University of Birmingham. Prior to that he was University Lecturer in European Politics and Fellow of St Antony's College, Oxford.
He is a regular contributor to The Guardian, an Associate Fellow of Chatham House, a member of the European Council on Foreign Relations, and Senior Associate member of Nuffield College, Oxford.
Anand has written about his experience of bereavement during the pandemic for Tortoise.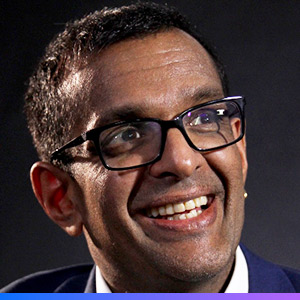 Zara Mohammed is a master's graduate in Human Rights Law and a Training and Development Consultant. Prior to having been elected to her current post as Secretary General of the Muslim Council of Britain, she has served as an Assistant Secretary-General (2018-2020) for the MCB, helping lead on its ongoing COVID-19 response work since the outset of the pandemic, and, more recently, the MCB taskforce that delivered the campaign against forced cremations of COVID-19 deceased in Sri Lanka.
Zara Mohammed has also served as a board member of Muslim Council Scotland, helping deliver more localised representation for Scottish Muslims, and President of the Federation of Student Islamic Societies (2016-17), the largest umbrella body for student Islamic Societies in the UK and Eire.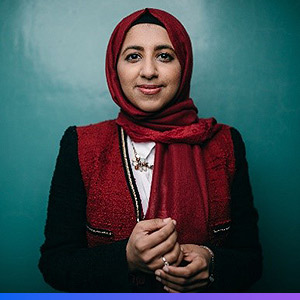 Dame Barbara Monroe, DBE, FRSA is a British social worker and hospital chief executive. She was made a Dame Commander of the Order of the British Empire (DBE) in 2010 and is a Fellow of the Royal Society of Arts (FRSA).
She began working at St Christopher's Hospice in 1987, rising to the position of Chief Executive in 2000 before retiring in 2014.
Dame Barbara served as chair of the United Kingdom's national Childhood Bereavement Network for eight years. She was an Honorary Professor at Lancaster University's International Observatory on End of Life Care and an Honorary Senior Lecturer at the University of Auckland. In 2017 she was awarded an honorary Doctor of Science degree by Lancaster University and the Lifetime Achievement Award from the American Association for Death Education and Counselling.
Dame Barbara is Trustee and Senior Independent Director of Marie Curie, Vice Chair of the Royal Hospital Chelsea, Chair of Compassion in Dying and Chair of the Public Services Honours Committee.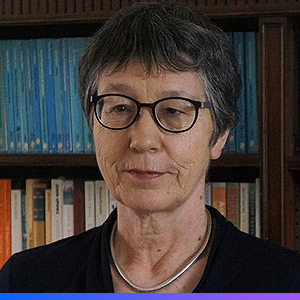 Rabbi Baroness Julia Neuberger DBE is Chair of University College Hospital NHS Foundation Trust and Chair of The Whittington Hospital NHS Trust. She was Senior Rabbi of the West London Synagogue from 2011 until March 2020 and is now Rabbi Emerita.
She is a cross bench Peer in the House of Lords, former CEO of the King's Fund, and a founding Trustee of the Walter and Liesel Schwab Charitable trust, set up in memory of her parents. She is a Trustee of the Rayne Foundation, Trustee of the Van Leer Group Foundation, and Chair of Independent Age.
She chaired the Review of the Liverpool Care Pathway for Dying Patients in 2013 and was Vice Chair of the Mental Health Act Independent Review 2017-2018. She is also a member of the Executive Board, Leo Baeck Institute London. Her latest book on Antisemitism 'What it is. What it isn't. Why it matters' (Orion Books) was published in May 2019.
Profile picture credited to Derek Tamea.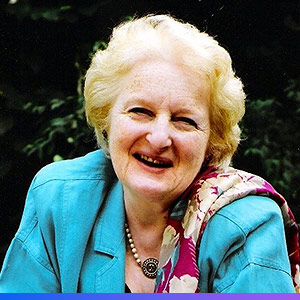 Dr Marilyn Relf worked in palliative care until her retirement in 2019, contributing to the development of bereavement services, to bereavement research and to palliative care education. She developed one of the first hospice bereavement services at Sir Michael Sobell House, Oxford, is a founder Trustee of SeeSaw (a bereavement service for bereaved young people in Oxfordshire) and has a wide experience of service management, education and practice in relation to grief and loss.
She has been involved in a number of bereavement studies, gaining her PhD for an evaluation of the effectiveness of bereavement care, and in 1990 set up the UK Bereavement Research Forum to bring bereavement researchers and clinicians together. As Head of Education at Sobell House, Marilyn led a number of projects and gained a partnership award for her work with family care givers and with community groups.
Marilyn currently chairs the National Bereavement Alliance and is a member of the European Association of Palliative Care Taskforce on Bereavement and the International Working Group on Death, Dying and Bereavement.
In 2017 Hospice UK awarded Marilyn the Ann Norfolk Lifetime Achievement Award for her contribution to the development of palliative and hospice care.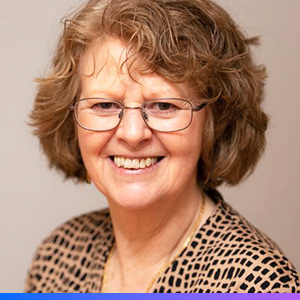 Professor Nichola Rooney is a Fellow of the British Psychological Society and Chair of the British Psychological Society Division of Clinical Psychology NI.
A Consultant Clinical Psychologist, with over 30 years clinical practice in the NHS, Nichola is former Head of Psychological Services at the Belfast Health and Social Care Trust, delivering psychological services across the lifespan in physical and mental health specialisms.
Nichola has extensive experience in the area of bereavement, in particular the death of a child. She recently chaired the British Psychological Society Covid -19 Response Bereavement and Care of Relatives workstream and provided evidence to the House of Lords Science and Technology Committee about the mental health impact of bereavement during the pandemic.
Within Northern Ireland Professor Rooney led the Department of Health working group on Covid-19 Bereavement, and the recommendations of her report are currently being implemented.
Nichola is currently Honorary Professor at the School of Psychology, QUB, Senior Professional Advisor to the RQIA, Non-Executive Director of the Public Health Agency and Associate Consultant with the HSC Leadership Centre.
Nichola is the current Chair of the Children's Heartbeat Trust NI; former Independent Assessor with the Commission for Public Appointments NI (CPANI) and Commissioner with the Northern Ireland Judicial Appointments Commission (NIJAC).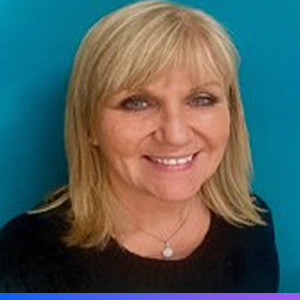 Julia is a leading UK psychotherapist. At St Mary's Hospital Paddington, she established the post of Psychotherapist for Paediatrics, where her role for 25 years involved seeing families who have children or babies who die, and where she trained and supported the staff.
In 1994 she worked to help launch and establish Child Bereavement UK and as the Founder Patron was involved in many aspects of the charity's work, having a key role in fundraising, strategy and training. She has stepped back from active involvement now.
In 2016 Julia was awarded an MBE in recognition of her services to bereaved children and in 2017 Middlesex University awarded her an Honorary Doctorate.
In 2017 Julia published Grief Works which was a Sunday Times bestseller in the UK and has been published in 17 countries. In March 2020 she published This Too Shall Pass: Stories of Change Crisis and Hopeful Beginnings and is also a Sunday Times bestseller.
She also has a private practice where she sees families and individuals for many different issues.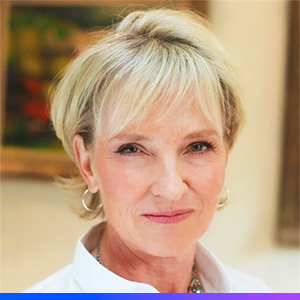 Dr Catherine Millington Sanders is the RCGP and Marie Curie National Clinical Champion for End of Life Care, a role in which she is leading the design and development of new General Practice Core Standards for Advanced Serious Illness and End of Life Care, known as 'The Daffodil Standards'.
She Co-Founded the Social Enterprise Difficult Conversations. She is a practicing GP, bringing experience as a clinical commissioner, educationalist and a specialty doctor in palliative medicine. She formed and chairs the RCGP & End of Life Care Partners Think Tank, supporting RCGP to develop end of life care focused resources.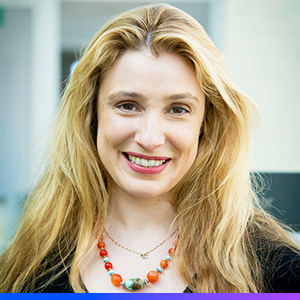 Patrick Vernon OBE has over twenty years' senior experience working across mental health, public health, heritage, and race equality. Patrick was awarded an OBE in 2012 for his work in tackling health inequalities for ethnic minority communities in Britain. In 2018 Patrick was awarded an honorary PhD by Wolverhampton University for his work on migration history and equalities.
He is currently Associate Director for Connected Communities at the Centre for Ageing Better. He is the Equality and Diversity Adviser to Harrow Council, Chair of Citizens Partnership for Healthcare Investigation Branch (HSIB), trustee of 38 Degrees, Non-Executive Director for Hertfordshire Foundation Trust and Senior Associate at OLMEC.
Patrick is a Patron of ACCI a long established black mental health charity in Wolverhampton and Patron of Santé a social enterprise in Camden which supports and befriends refugees and asylum seekers across London. He is also an ambassador for Alms House Association. Patrick established in 2020 The Majonzi Fund and co-founded Bamestream to support Black and Minority Ethnic communities around support around bereavement and loss.
Patrick was a committee member of Healthwatch England, NHS England Equality Diversity Council, Director of Brent Health Action Zone and Regional Director for MIND. He is a former member of the Labour and the Coalition Government Ministerial Advisory for Mental Health. Patrick was a former councillor in Hackney between 2006- 2014 and was appointed by Jeremy Corbyn as Race Equalities Adviser to the Shadow Equalities Ministerial Team between 2015- 2017.
In 2019 he was awarded lifetime achievement award for campaigning and advocacy work by the SMK Foundation. In 2020 Patrick was selected by British Vogue as one of Britain's top 20 campaigners and was included in the 2020 Power List of 100 influential Black People in Britain. Patrick is also co-author of the successful best seller 100 Great Black Britons and inventor of the Windrush Generation board game.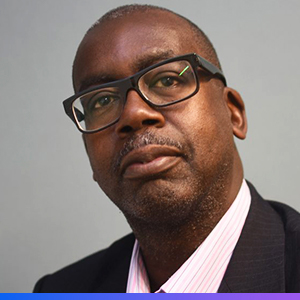 Dr Idris Baker works as a Consultant in Palliative Medicine in Swansea, and is National Clinical Lead for Palliative and End of Life Care in Wales.  He chairs the National Bereavement Steering Group, established in 2020 by the Welsh Government to improve equitable planning and delivery of bereavement care, and is part of the team developing a new value-based national clinical programme for Wales.
Before moving to Swansea he trained in England.  During his specialty training in Leicester he saw first hand the expertise of the hospice based bereavement service at LOROS.  As a trainee he developed interests in motor neurone disease and in clinical ethics, and subsequently spent time as a Visiting Scholar at the Hastings Center in New York before gaining experience in the application of ethics in clinical consultation and in policy in Wales and across the UK.  He was clinical director in the South West Wales Cancer Centre and is a founding codirector of the South Wales Motor Neurone Disease Care Network.  Teaching and speaking widely on topics in palliative care and ethics, he holds honorary appointments in Swansea, Cardiff and Amsterdam universities.