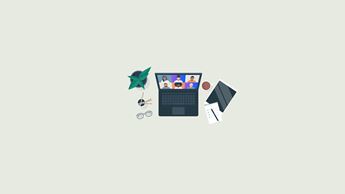 Virtual panels, events and keynotes with the commissioners and partners of the UK Commission on Bereavement.
Bereavement is everyone's business.
The event was held on Tuesday 11 October, The UK Commission on Bereavement launched it's report and outlined the findings of its evidence and review of bereavement over the past 5 years.

The events following the sad death of Her Late Majesty Queen Elizabeth II have sparked important conversations around grief and mourning and we know it is crucial to share the Commission's findings and to continue this national conversation about bereavement.
This major event was hosted by the chair of the commission The Right Reverend and Right Honourable Dame Sarah Mullally DBE, the Bishop of London, along with other commissioners.

My Grief Story -  watch on demand.


TV's AJ & Curtis Pritchard and Grief Gang host Amber Jeffrey interviewing guests and discussing the ways in which grief affects us all. My Grief Story is an opportunity for everyone to give their views and contribute to the discussion about the best ways to support those dealing with loss.
The programme features a range of speakers including Jeff Brazier, Julia Samuel MBE, Fran Hall, Patrick Vernon OBE, Dr Nighat Arif, Sonali Deraniyagala and Hollie McNish.


You can also view the standalone interviews with Jeff Brazier, Julia Samuel, Dr Nighat Arif, Fran Hall and Patrick Vernon and Sonali Deraniyagala.