May update
Evidence update

Dying Matters Week

Covid 19 Inquiry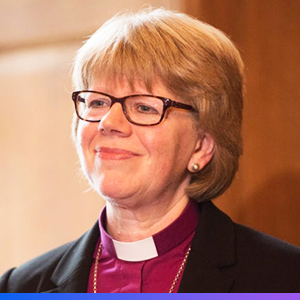 Message from Bishop Sarah
May 2022
The Commission is currently working to analyse and understand all the evidence which has been provided by expert organisations, professionals and members of the public. We are immensely grateful that so many people have trusted us with their experiences of bereavement, and it is paramount that we do this justice by taking the time to consider and reflect fully on their experiences. I will keep you updated as the analysis phase of the Commission continues, ahead of the planned publication of our final report later this year.
While the formal evidence gathering phase of the Commission has concluded, the national conversation around bereavement continues. It's so important that we maintain momentum with that conversation and continue to involve as many people as possible. We are all affected by death – everyone has a valuable perspective to share.
Dying Matters Awareness Week

The annual Dying Matters Awareness Week, organised by Hospice UK, is due to take place between 2 – 6 May. The week aims to start crucial conversations about dying, encouraging all communities to get talking in whatever way, shape or form works for them.
We have seen during the work of the Commission that conversations around bereavement and dying are intricately linked, and it's important they take place concurrently. Please do join the conversation on social media using the hashtag #InAGoodPlace. And you can find further resources and information on how to get involved here.
Covid-19 Inquiry
An important step forward as we emerge from the pandemic has been the launch of the Covid-19 Inquiry, chaired by Baroness Hallett. While the UK Commission on Bereavement is exploring issues which predate and transcend the pandemic, it is clear that the last two years have had a profound impact on the way we grieve. It is vital that we understand this period as far as is possible and learn lessons for the future.
I was pleased in the draft Terms of Reference published earlier this year the Inquiry committed to listening to the experiences of bereaved families. To fully consider bereavement during the pandemic, I believe it is just as important that the Terms of Reference include the practical, financial and emotional support provided to bereaved people, and the lessons we must learn from those who were bereaved during the pandemic. I have written to the Chair of the Inquiry asking that the Terms of Reference are expanded to include these points.
I am also hopeful that the findings of the UK Commission on Bereavement will help to inform the work of the Covid-19 Inquiry. We will provide the Inquiry with our final report later this year and are ready to help in any way we can in the meantime. 

Bishop Sarah